What to expect at your initial appointment
Here is what to anticipate when you or your child visits us for the first time.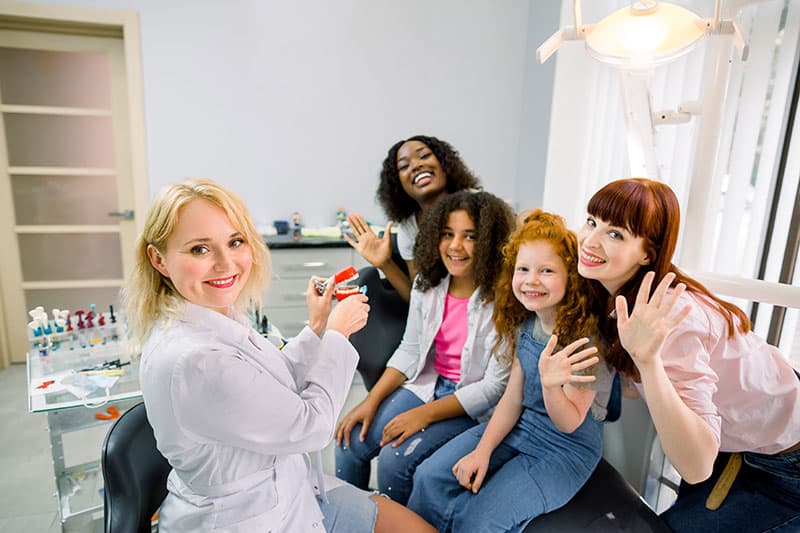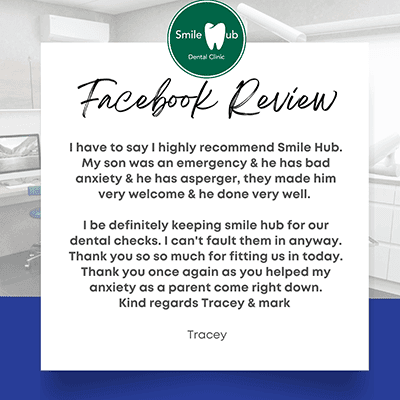 Children and adults begin their lifetime journeys toward excellent oral health at Smile Hub Dental Clinic during their initial visits. Here is what to anticipate when you or your child visits us for the first time.
See for yourself
All new patients are encouraged to stop by the office before their initial appointment at Smile Hub Dental Clinic. Visit our facilities, get a coffee, and watch your kids enjoy our fantastic entertainment.
Your experience at the Smile Hub Dental Clinic
No Surprising We advise families to take a tour of the clinic ahead of time to obtain a summary of everything they may anticipate and to get comfortable with the setting before their first consultation. The key is to establish confidence.
Specific Waiting Areas
You won't notice the typical sounds and odours of the dentist's waiting room when you visit Smile Hub Dental Clinic, and you won't need to remind your kids to be quiet either. Our waiting areas are divided into age-appropriate zones so that infants may play to their hearts' content, teens can enjoy iPads and game consoles, and teens can hang out in a more private, quieter section. There is a designated room for adults to unwind, complete with coffee, drinks, and WiFi.
Custom Care
At Smile Hub Dental Clinic, we treat each patient as an individual, taking care to create warm and enduring bonds with them. We provide parents comprehensive, individualised 'Happy Smile' plans that show how your child's teeth develop over time.
Language appropriate to you
Since effective communication is essential to getting the results you want, Smile Hub Dental Clinic avoids using dental jargon. Whether it's for your personal smile or the smile of your child, we'll take the time to listen to your worries and aspirations. All of our employees have received training in how to relate to children in a non-threatening, easily understandable manner and how to involve them in the decision-making process. We use gentle persuasion and encouraging feedback to walk kids through each technique and instrument. It lessens the anxiety associated with the unexpected, and who knows, it might even encourage a new generation of future dentists!
A comprehensive evaluation
The initial appointment will last between 30 and 45 minutes and be longer and more thorough than subsequent visits. We will take all the time you need to explain, reassure, and establish confidence because we want to make sure we get off to a wonderful start with you or your child.
What do we check when your child comes in for the first time?
We extensively inspect your teeth, as well as those of your child, who may sit in the dental chair or on their parent's lap throughout the examination. - We assess children's eruption patterns, search for early cavities, and go over preventative strategies. - We evaluate oral hygiene, show proper dental care, and offer advice on the best toothbrushes and toothpastes. - Infants will receive advice on teething and how to take care of their very first baby teeth. - We'll talk about oral habits and offer helpful, personalised advice for kids who thumb-suck or use pacifiers. If required, we'll also talk about other, more harmful oral behaviours, such as grinding one's teeth. - Children will get an orthodontic evaluation, and we will determine whether they are eligible for early intervention. We may require you to attend a different consultation if you are thinking about getting orthodontic treatment for yourself. - We'll discuss your family's overall health as well as how some diseases relate to oral health. - We'll talk about injury prevention and determine whether your kid needs a sports guard.
Expectations for your initial visit to the Smile Hub Dental Clinic
An initial examination is the first step of the first visit to Smile Hub Dental Clinic. Depending on the age of your child, the appointment lasts 30-45 minutes. You can anticipate receiving the following during your initial evaluation at Smile Hub Dental Clinic: - Using our Carestream Intraoral Camera and DiagnoCam, a thorough inspection - Comprehensive dental risk assessment and written treatment plan for all necessary treatments - A thorough evaluation of the mouth's tissues to check for growth and development, including the teeth, jaws, bite, gums, and teeth - An evaluation of the relationship between your child's chronological age and dental age nutritional guidance and diet - Our dentist will demonstrate to you and your child how to properly brush at home, including how to floss, and will inform you whether fluoride is necessary. - Evaluation of oral hygiene - Creation of a thorough treatment plan and budget - Discussion of dental health and diseases and conditions such diabetes, congenital heart defects, asthma, and ADHD
Meet The Team
Our team at Smile Hub Dental Clinic provides superior children's dental care in Dublin. We have extensive experience working with children who have special educational needs and always speak to them in a language that they understand.